About Us
For me, cooking and baking are artistic expressions that combine everything in my life, a means of bringing family and friends together, a window into other cultures, and a tool for understanding local traditions and the land upon which such cultures are built.
My cooking is driven by childhood memories, strongly influenced by my Hungarian heritage and extensive world travel. Food reminds me of tradition, childhood memories, homeland, and it can be deeply emotional.
My goal is to create the foods we love using sustainably sourced, clean-eating ingredients without compromising flavor. These are foods that trigger the body's natural healing power for optimum health.
My mother, Jolanda, was a celebrated cook and baker. She was my greatest teacher-a teacher of compassion, love and fearlessness. When she developed diabetes about 20 years ago, I trusted the conventional medical establishment to manage the progression of her disease. Unfortunately, doctors prescribed medications without truly addressing how nutrition affects blood sugar levels.
I began researching the medicinal and healing effects of different foods. I am not a nutritionist, but I became passionate about how to promote healthy living and aging through a changed approach to diet. I created a nutrition plan for my mother, and her diabetes was reversed in just six weeks. Her health improved dramatically and she was able to discontinue all conventional medication. It was remarkable to see her transformation and improved quality of life at age 80. My mother lived until she was 87.
I have created recipes with health in mind, but I hope they will also serve as reminders of great memories and traditions to someone……and will inspire to make new ones.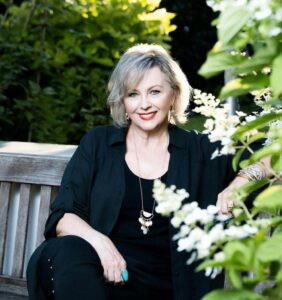 Csilla Grauzer
Founder, CEO